Benefits of Office Cleaning Solutions
Offices of any size need comprehensive cleaning solutions. Most business owners and employees are busy carrying out their respective tasks that they forget employ office cleaning solutions to keep their workplace clean. Dirt, grime, dust and stains can slowly accumulate and get in the way of your regular business operations. With clients frequently visiting and requesting for product information, all the more reason to maintain a spic and span office space.
Demand for commercial cleaning services has grown steadily over the last few years, partly driven by a growing number of new businesses. However, people are under the impression that outsourced office cleaning are costly. Start-up companies on a tight budget think they cannot pay for such services for fear that operational expenses suffer in the process. The truth is that office cleaning is not only convenient but budget-friendly and cost depends on the size of your space and how much cleaning is needed.
Affordable Office Cleaning Solutions
Naturally, if you have a smaller office space which requires less manpower and simple solutions, then your cleaning expenses will be kept to a minimum. Rather than settle for expensive office cleaning packages to the detriment of your operations, find an all-around cleaning company that offers affordable cleaning solutions instead. Certain companies make adjustments to accommodate a wide range of client budgets and priorities.
Working with the right cleaning company presents the following advantages: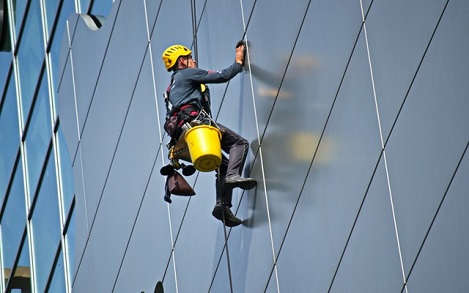 1. Smooth business operations
You know you are in good hands when your chosen company takes the load off your shoulders. An ideal cleaning provider allows you to focus on your main duties as a business owner. By letting your provider handle all salient cleaning tasks, you let them focus on their job while you focus on yours.
Office cleaning is a miscellaneous but important duty that diverts your focus off your actual business goals. Time and resources must be allotted to effectively carry out this particular aspect of your operations. When you have limited time and resources to allocate, outsourced cleaning services can guarantee that your office is always tidy and in great shape even when you are busy attending to your core business functions.
2. Increased business revenue
A majority of businesses outsource their commercial cleaning and maintenance. Studies show that companies outsourcing to cleaning providers earn more revenue than similar companies with no outsourced cleaning services. The reason is that companies handling their cleaning in-house tend to be saddled with additional human resource processes. These companies have too many back office concerns that they usually end up losing their focus. They have to be concerned about everything, from the payroll to the hiring and firing of cleaning staff.
If you think about it, office cleaning is a task you can delegate to other companies. By sorting out back office problems and letting a reliable company handle them, businesses can focus on generating more revenue for their company. On that note, you can put all your energies into devising marketing strategies and making your business profitable.
3. Needs-based cleaning solutions
The right corporate cleaning solutions company gives you several options to choose from. Moreover, such options can be customised to suit your specific office cleaning needs.
Some of the most in-demand commercial cleaning services in Melbourne include the following:
General office cleaning – This pertains to regular office cleaning based on a fixed or agreed-upon schedule. Clients can set the type of cleaning services they want for their office and the frequency of such services.

End of lease cleaning – This type of cleaning solution is for businesses transferring to a new office after their lease on a previous commercial space has expired.

Hotel cleaning – Large providers can send a full staff to take turn cleaning hotels 24/7 at a rotating schedule.

Special cleaning services for medical and health centres – These are advanced cleaning methods specially developed for hospitals, centres and clinics requiring the highest level of hygiene.

Window cleaning – Instead of general services, a handful of companies request for window cleaning, which by far is one of the most challenging services any cleaning company could provide. Window cleaners need to be highly skilled and extra diligence is necessary when setting up harnesses and special contraptions.

Steam carpet cleaning – Steam cleaning makes use of hot water, which gives off steam, to wash away the dirt and grime from your carpet without applying harmful chemicals.
Office Cleaning Melbourne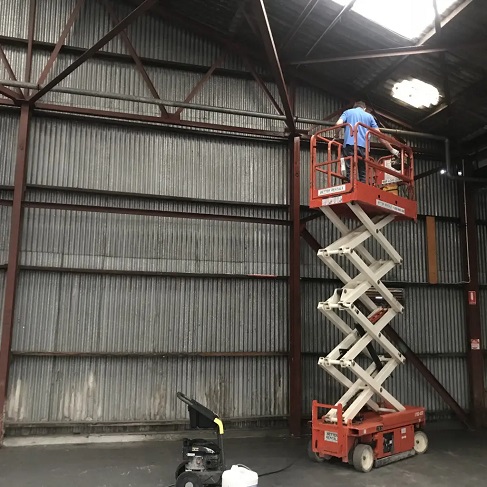 Commercial cleaning services in Australia is a 9 billion dollar industry which continues to grow on a year-on-year basis. Revenue is expected to increase by almost 3 percent within a period of five years.
In Melbourne, only a few cleaning services offer a comprehensive range of cleaning solutions. Interior building cleaning is the most in-demand sector, accounting for almost 40 percent of last year's revenue. This sector includes cleaning services like vacuuming, carpet cleaning, dusting, bathroom cleaning and general office cleaning. Hotels, tall buildings and restaurants require advanced generic cleaning services that pay attention to their internal structure and infrastructural quirks.
When choosing an office cleaning company, choose one that is capable of providing both basic and advanced cleaning services. This ensures you can avail of either service in accordance with the state of your office or building. Make sure to identify your cleaning needs first before delegating cleaning and maintenance duties to a company of your choice.
Follow Us On