With our busy schedules and our fast-paced lifestyle, we want everything to be convenient. That is why it is...
The 2017 flu season took Australia by storm. While Australians are no stranger to the influenza virus, last year's...
Each year, hotel cleaning professionals service thousands of rooms. From small, cosy private rooms to large suites, they clean...
Every office needs commercial cleaning. A clean office facilitates ease of movement and encourages productivity and creativity among employees....
It wasn't long ago that everyone celebrated New Year. Like many people, the resolutions you so willingly made back...
To end your lease on good terms or have your lease renewed by your landlord, tenants need to leave...
A clean and orderly working space has positive effects on the cognitive health of employees. Research conducted by Florida...
Consistent office cleaning keeps workplaces in tip-top shape and prevents employees from getting sick often, which can be costly...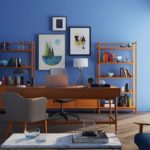 Offices of any size need comprehensive cleaning solutions. Most business owners and employees are busy carrying out their respective...
I have known & worked with Zbig Szelag of Office Cleaning Solutions (Woodcroft Enterprises) for approximately 14 years. During this...