Health Benefits of Spring Cleaning
It wasn't long ago that everyone celebrated New Year. Like many people, the resolutions you so willingly made back then are nowhere to be found. But soon it will be spring and you look forward to the hope it brings. What perfect way to celebrate spring than through a major clean up of your office or living quarters?
Spring cleaning offers all kinds of benefits. More than just clearing out your mental and literal cobwebs, spring cleaning contributes to improved health and better productivity. Below is a list of health advantages you can get from springtime cleaning sessions:
1. Higher Happiness Index
Studies show that happiness and cleanliness are closely related. According to research conducted by Ketchum Global Research and Analytics, clean spaces affect one's emotional and mental state. The research, commissioned by Clorox, also notes that general happiness can be raised simply by cleaning your home or office space.
Actively cleaning up this spring will not only clear up the clutter but will also give you a sense of fulfilment. Based on the study, majority of individuals feel more at ease and relaxed when sleeping in a clean house. They also feel less stressed and are more willing to help others in their community.
2. Better Tolerance to Allergies
Clean living quarters and office spaces mean less allergies to deal with. Some types of allergies are triggered by dust or dirt. The absence of either allergy source creates more room for breathing.
With spring cleaning, you reduce the dust particles scattered around your residence or working environment. Dust mites, which often come with dust, are particularly detrimental to individuals with asthma and preexisting allergies. You can get rid of mites by hitting areas that are difficult to reach using regular cleaning materials.
3. Increased Concentration
While clutter sends your mind abuzz, a clean and orderly space increases your concentration. This is because nothing disrupts your line of vision. Any item out of place might divert your thoughts from pressing tasks.
Tip for spring cleaning and organising: list down your cleanup priorities. Learn how to weed out necessary articles from unnecessary ones. Physical environment significantly affects concentration levels. Make sure to maximise your available space so that you can move around as freely as possible.
4. Calorie Reduction
Spring cleaning can be a good source of workout. Did you once resolve to reduce weight just before the New Year arrived? Spring is the best time to make up for your forgotten resolution. An hour of moderate cleaning can already burn approximately 180 calories.
Get your cleaning equipment and materials out and prepare to clean your room from end to end. Mopping and scrubbing floors or rearranging the furniture are just as good any exercise. If something is outside of your limits, however, you can always ask help from the experts. Look for the best commercial cleaning companies in Melbourne that offer comprehensive spring cleaning solutions.
5. Higher Productivity
Working people spend more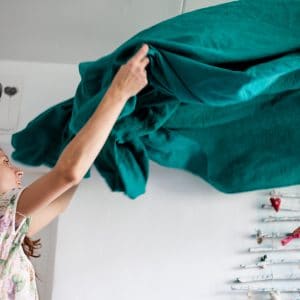 time in the workplace than in their own home. This goes without saying that workplace spring cleaning is just as important as home spring cleaning. You cannot afford to be frequently exposed to dust and dirt at a place you spend more time in.
Studies show that clean working environments boost employee morale and facilitate thought organisation. A simple tip to increase your focus is to remove office clutter accumulated since the New Year or much longer. You will be surprised at how much work you can do thereafter.
Office Cleaning Guides
Nothing better than a thorough cleanup to give you a renewed sense of purpose this spring. Get your cleaning priorities straight and make up for those neglected cleaning-related New Year's resolutions. Line up your cleaning materials and then congratulate yourself for contributing to better workplace health and a job well done.
But should you ever run out of steam, or find yourself tackling a space too big or too intricate to clean up, call the commercial cleaning experts. Melbourne companies offering quality yet affordable corporate cleaning solutions are few and far between. It is best to do your research first and compare companies providing office cleaning in Melbourne before making a decision.