Moving out has never spared anyone. Even if you choose to look at the brighter prospects that moving in to a new apartment has to offer, you cannot turn a blind eye to the challenges of move out cleaning. It is true that the biggest challenge has always been packing and moving your belongings. This too can be sorted out thinking that you are ultimately helping yourself with your relocation, but who do you think you will help by thoroughly cleaning the premises you have to vacate in another couple of days? So, actually, it is this unnecessary burden everyone wants to ignore but can't for the sake of obtaining bond money.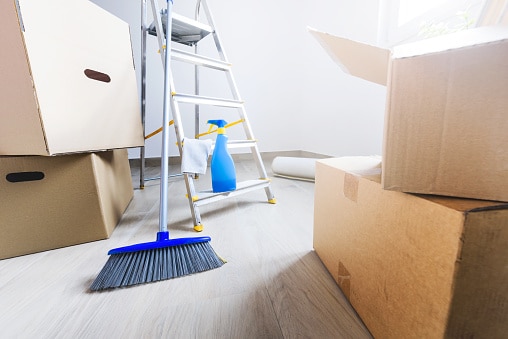 While ignoring the obligatory move out cleaning is out of question, you actually have to fret about it only to the point of convincing your landlord to release your bond amount. Read on to find out ways to succeed in end of lease cleaning without investing much of your time, efforts and money.
1. Hire professionals: You will do yourself a favour by sparing yourself completely from this hassle. By availing of professional-grade move out cleaning services, you can get the premises cleaned to the point that leaves your landlord highly impressed. This would not be a dear affair too as their charges won't exceed at least your budget. Besides, you may still cast doubts upon your capability of cleaning, given that you won't be equipped with modern cleaning equipment and tools and won't further be aware of the latest methods of cleaning, but you can repose your confidence in these cleaning specialists who would have everything that can put them in the best position to help you with the task. This means that you can devote all your time to packing, moving and arranging, leaving the complete responsibility of end of lease cleaning to such experts.
Read also: Step by Step Guide to End of Lease Cleaning
2. Involve your family and friends: If you still want to tackle the job, then you should not do it all by yourself. Involving your family and friends can relieve you of some load. From your spouse to your children and parents, everyone can be of some avail to cleaning the apartment. You can entrust the task of cleaning linen, carpets and upholstery to your spouse, the task of de-cluttering to your kids and the task of dusting and organising to your parents. Your friends can lend their helping hand in scrubbing floor, cleaning windows, cleaning furniture and appliances and more. The delegation of work, however, depends on you.
3. Keep everything packed in the middle of rooms: It should not be that you get the apartment cleaned first and pack your belongings later. As cleaning would require you to reach to the points beneath, behind and over your furniture, it makes sense to first pack your furniture, appliances and everything else to be moved and accumulate them in the middle of rooms rather than leaving them scattered and adding more to your difficulty of cleaning.
If you want to free yourself totally from this unnecessary bother, it is advisable to go with cheap end of lease cleaning, like that rendered by Office Cleaning Services. But if you can get some time out of your busy schedule to do the job, you should keep in mind the remaining two points to make such cleaning easier to tackle.
Follow Us On