Office Cleaning Services: Qualities to Consider
A clean and orderly working space has positive effects on the cognitive health of employees. Research conducted by Florida State University highlights the importance of office cleaning services as catalysts for better workplace health and productivity. The study also notes that clean offices and higher employee satisfaction rates are closely linked. 
The problem is that most offices have no time to invest in thorough office cleaning services. Some do have in-house janitors who attend to regular cleaning jobs. While advantageous for certain offices, this setup is not recommended for large buildings and companies operating on a small budget. In-house maintenance tends to be more costly in the long run. Moreover, if management focuses on core functions, back office responsibilities like office cleaning may be left out in the process.
With the rise of office cleaning services, however, companies have less time to worry about commercial cleaning. You can now leave your workplace cleaning issues, including hiring office cleaners and implementing cleaning schedules, to office cleaning companies. Melbourne is home to many such cleaners and you have options aplenty. However, finding the right corporate cleaning solutions company is often a challenge.
Look into these qualities before choosing a cleaning company:
1. Reliable and Trustworthy
Unless you choose a reliable commercial cleaning provider, there is no guarantee you can focus on your main business responsibilities. Where necessary, request for references before forging a cleaning services contract. Ask these references what their experiences were when they worked with the provider you intend to hire. Your questions must revolve around the quality of their cleaning services, company's years of experience and their response time.
You can also go through online reviews and read what our previous clie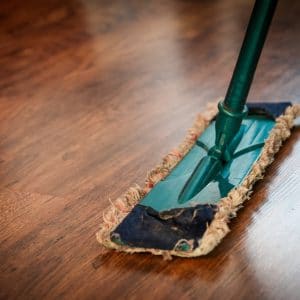 nts have to say. Look into their customer service. Assess whether staff can readily address pressing issues.
2. Professional Practices
For formal offices, the appearance of their staff is important. Some companies have a lenient office attire policy. However, it is a fact that professional janitors in uniforms exude a more professional vibe than those wearing casual clothes. Though managed from the outside, these professionals still work within your company premises throughout their service duration.
To gauge whether your chosen cleaning solutions provider has professional policies that match your preferences, go to their website. Or you can discuss it with them directly by visiting their office or giving them a call.
3. Service Variety
Different companies have different cleaning needs. Some companies may require intensive office cleaning services due to the size of their working environment. Small offices, on one hand, need nothing more than basic cleaning. Office setup, furniture pieces, design and building materials may also affect the kind of service required.  
Regardless, you know a corporate cleaning company is worth your time when they offer a variety of cleaning solutions. This means you can request other types of services besides the ones stipulated in your cleaning services contract. There are also times when offices have a sudden need for cleaning solutions due to unexpected events (e.g. accidents).
Check whether a potential provider offers these important cleaning solutions: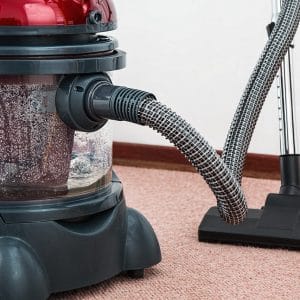 4. Environment-Friendly Products and Equipment
Office cleaners save you time and resources. You do not have to buy equipment and cleaning chemicals because they take care of these for you. This may appear beneficial on your part, but be careful. Some commercial cleaning companies use products and equipment that affect the environment negatively. If you do not choose with discernment, the health of your employees could be at risk. Moreover, the quality of your products and equipment can boost your
Choose a cleaning company with a strong advocacy on "fresh green clean." Such a company uses environment-friendly chemicals that effectively clean your floors, ceilings and other areas of your office. Equipped with state-of-the-art cleaning tools, they also adhere to cleaning practices that do not affect the health of your employees.
5. Reasonable Pricing
Price matters for offices with a budget plan. How much does your company allocate for office cleaning services? How big is your working space and how difficult is it to clean? Do you need advanced cleaning services that require some level of expertise (e.g. window cleaning, steam carpet cleaning)?
Price should be commensurate to the cleaning services you need, how frequently you need them and their level of difficulty. The right cleaning company offers a range of affordable cleaning services suitable to your available budget. It would also be ideal if both you and your cleaning provider can meet halfway and agree on discounts.
Commercial Cleaning Companies
Melbourne, a city with more than 4 million inhabitants as per recent statistics, is home to a number of growing businesses. Small-medium enterprises coexist with large national and multinational companies. These companies have their fair share of work environment challenges, including the need for quality and consistent office cleaning solutions.
Partnering with a commercial office cleaning company is one way you can address your office cleaning requirements. Remember to choose a company that displays all the qualities listed above. A company that is reliable and trustworthy, adheres to professional practices, offers a variety of services, uses environment-friendly products and has reasonable price packages will help you maintain a healthy working environment and let you to focus on expanding your business.
Follow Us On