Office Cleaning Services in Melbourne
If you are on the lookout for a professional office cleaning company, give us a call today to discuss your requirements. We have years of experience working with corporate clients to clean their offices, child cares centres, hotels, nightclubs and medical clinics so you can rest assured our experience will serve you well. Our office cleaning service team will provide you with anything and everything you need for your office.
WHY CHOOSE OFFICE CLEANING SOLUTIONS?
Office Cleaning Solutions is an established family business based in Melbourne with a great reputation to uphold and fiercely defend. We've worked long and hard to earn this reputation because of consistent delivery to businesses just like yours. We are not some multi-national company trying to do the least possible whilst maximising their profits. We ensure that our commercial cleaners provide services that genuinely meets your needs and expectations and in the unlikely event that there is a problem, we'll work through it with you to the point of satisfaction. Simply put, it's called good old fashioned customer service. We'll tailor your business cleaning to avoid disruption to your business. Our office cleaning in Melbourne can be fixed according to your business schedules, kind of like a magical fairy that miraculously gets your cleaning done so you can concentrate on your business.
HIGH-QUALITY OFFICE CLEANING
If you are looking for a quality cleaning service for your office, we will gladly cater to your needs. We've been offering office cleaning for years so you'll be getting experienced office cleaners that know how to make your business shine. We understand the challenges of running a business, let alone managing it and it can be tempting to ignore smaller aspects of your cleaning regime. Our highly trained staff perform quality checks to ensure we meet your expectations and will fix it quickly if it isn't just right. Yes, we are fussy and you should be too.
30 YEARS OF EXPERIENCE IN OFFICE CLEANING
We are well aware of the fact that the path of success is through satisfied customers. That's why we come up with the results that live up to your expectations. Our team of commercial cleaners in Melbourne have over 30 years of extensive experience in this industry. We use only the very best eco-friendly methods and cleaning products to help you achieve a clean working environment. Talk to us about your environmentally friendly practices and options for green office cleaning. We always provide the best customer service possible, and our passion for our work lets us excel in all things related to commercial cleaning. We go above and beyond to ensure that we deliver on our promises, our reputation is on the line. Further, we want to meet your expectations and desired level on cleanliness so we will work with you until you are satisfied.
AFFORDABLE PRICES
We're competitive in the market and will offer you genuine value with a package that meets your needs and budget. Our packages are cost-effective and customised according to the needs of your business and your budget allocation. We'll prove to you that our affordable office cleaning service is not a cost, but an investment in your business and will give you every reason to applaud your decision. This is one business decision you will not regret, let us help you shine! Get your free quote now!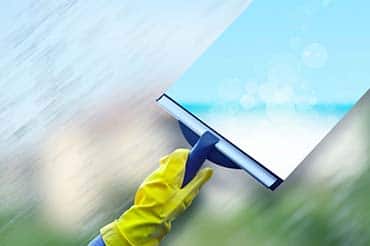 OFFICE & COMMERCIAL CLEANING
Melbourne, a city with more than 4 million inhabitants as per recent statistics, is home to a number of growing businesses. Small-medium enterprises coexist with large national and multinational companies. These companies have their fair share of work environment challenges, including the need for quality and consistent cleaning. Partnering with a commercial cleaning company is one way you can address your office cleaning requirements. When hiring Melbourne commercial cleaners, choose one that is capable of providing both basic and advanced cleaning services. This ensures you can avail of either service in accordance with the state of your office or building. Make sure to identify your cleaning needs first before delegating cleaning and maintenance duties to a company of your choice. Office Cleaning Solutions is a family owned business that has been providing commercial cleaning across Victoria and other states for 35 years. We take great pride in our highly professional teams that delivery quality office cleaning services to small to large sized businesses in Melbourne. Don't wait until that dust builds up, call us for a FREE quote now!
Highly trained staff that we perform quality checks on, so ensure we aren't met with your complaints and if we are we'll fix it to meet your expectations.
Police checked staff to ensure we maintain the strictest security on your premises.
We're competitive in the market and will offer you genuine value with a package that meets your needs and budget.
Healthy office, healthy staff and clients, so eliminating that dust and keeping surfaces fresh and clean is important for welfare and where possible we use environmentally friendly detergents and machines.
Sounds simple, but we know it can sometimes not happen in our industry. We'll adhere to our agreed requirements and turn up on time, every time.
Follow Us On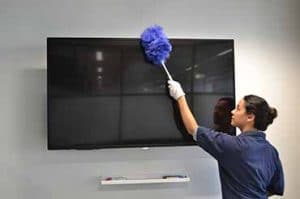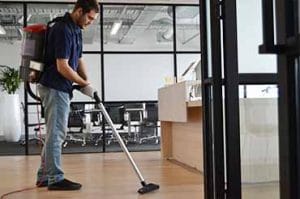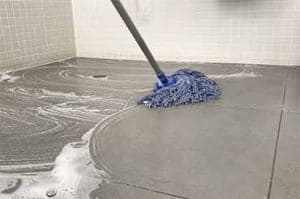 Frank Valentic
My real estate agency Advantage Property Consulting has been utilizing the services of Woodcroft Enterprises on a regular basis for the last six years. I would have no hesitation in recommending their company's services in the cleaning and maintenance areas. Their Director Zbig Szelag has always acted in a professional and timely manner and always delivered on time and at affordable rates. Please don't hesitate to contact me on 0419 105 942 for further support of this company's services.
Jeff Klei
I have known & worked with Zbig Szelag of Office Cleaning Solutions in Melborune (Woodcroft Enterprises) for approximately 14 years. During this time I have found Zbig to be open, honest and fair in the way he conducted his business with S.G.I.C, he was engaged to maintain and repair doors and hardware, office renovations after relocations of tenant, cleaning, gardening, painting, tiling, security work and all kinds of problem jobs that came up in the property area and I would have no hesitation in recommending him to any property owner or supervisor.

McCann Erickson
Zbig Szelag has been the cleaner at McCann Erickson Advertising where I am Office Manager for many years now.  I have found him to be extremely thorough in all he does and always willing to go the extra mile on many an occasion.  He has worked effectively with me to reduce my costs in purchasing staff amenities including tissues, cleaning products and drinks at an incredibly reduced rate, right down to light globes and the odd handy man job!  He is always kind and courteous to staff and well liked and respected by all.  I would not hesitate in recommending him to any organization.